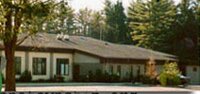 Business Hours:
Administration Office -
Mon. - Fri., 8:00 AM - 4:30 PM
105 Government Center Way
Pocono Pines, PA 18350

Located off State Ave., near
the intersection of state routes
940 and 423 in Pocono Pines.
TOBYHANNA TOWNSHIP PUBLIC NOTICES

FOR IMMEDIATE RELEASE APRIL 10, 2017

Construction to begin on Locust Ridge (Route 4003) Bridge in Tobyhanna Township

Monroe County Bridge to be replaced as part of Public-Private Partnerdhip

Board of Supervisors Special Meeting

June 15, 2017 @ 8AM
Disclaimer: The Township of Tobyhanna website has made reasonable efforts to provide an accurate translation. However, no automated or computerized translation
is perfect and is not intended to replace human or traditional translation methods. The offical text of our website is the English version. If any questions arise concerning the
accuracy of the information presented by the translated version of the website, please refer to the English version of the website, which is the official version.
Site designed & maintained by
Diva Graphic Design